Recipes
Treat yourself to a healthy bite this summer
Healthy summer snacks can be the difference between keeping that hot weather fit frame going or giving up until next year – don't worry we've been there too.
Thanks to our friends over at Healthy Food Guide there's a way to combine healthy summer eating with moreishly scrumptious goodness. Take a read of this chocolately recipe and get ready to flex your easy bake muscles as this three recipe wonder is packed full of perfect pick-me-up energy.
Chocolate Coconut Date Energy Balls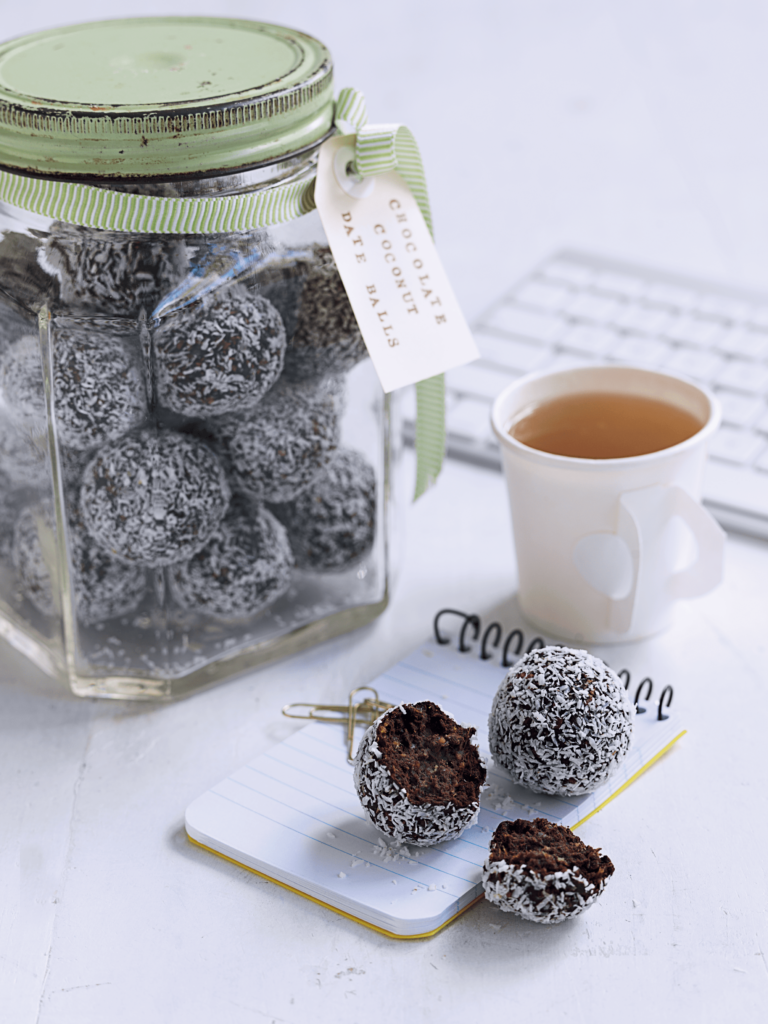 500g soft pitted dates
100g cocoa powder
100g desiccated coconut
1. Line a large baking sheet with baking paper and boil the kettle. Put all the ingredients in a food processor (reserving 25g of the coconut) and whiz for 2 min. Add 1½–2tbsp hot water and whiz for a further 30–60 sec until the mixture is just smooth. Scrape down the sides of the processor with a spatula and whiz again briefly.
2. Scoop up tablespoonfuls of the mixture and, with clean hands, roll to make 24 balls (washing your hands now and then as they'll get sticky!). Put the reserved coconut in a shallow dish, then roll the balls in it to coat. Chill on the baking sheet for 20 min or until ready to eat.
Suitable for freezing
Nutrition: 94kcal, 3.5g fat, 2.8g saturates, 14.9g carbs, 14.4g sugars, 2.5g fibre, 1.7g protein, 0g salt, 16mg calcium, 0.9mg iron