Wellbeing
'May'-king the most of spring picnics
One of life's greatest joys, well if you live in the UK, is the double-ended long Bank Holiday Weekends in May.
With so much going on it's easy to get spoilt for choice on what to do with the three day weekend. Thankfully we know just the food festival to sink your teeth onto this spring. As we get ready for Foodies Festival in Bristol and roll up our picnic blankets we're sharing the ultimate guide to summer picnics with Thatchers Cider.
The perfect drink
Spring picnics and summer days spent lounging outdoors sounds like a dream come true to many of us but finding the perfect food and drinks selections can be a bit of a pain in the ol' backside. If you bring too many big bottles you'll have to find a way to store them later, and if you fancy a cider but also a refreshing glass of wine do you bring both or just settle for the one?
Well, hello Thatchers Rosé cider. A refreshing tipple that's sweet to the taste and delightful on the eye; it's made from Pink Lady, Fuji and Gala apples making it a deliciously sparkling cider bursting with fruity apple flavours.
The perfect food
Picnic food can sometimes be a bit hit and miss. Either it's so amazing you wish you had more or it doesn't quite hit the mark and you're wondering where the nearest chippy is. When it comes to making or buying the perfect picnic food it's all about balance. Kalamata olives are a great snack as their fleshy and deeply nutty flavours go a long way in keeping your satisfied. Speaking of going a long way, Bramley apple pies and mini pies with cider chutney pretty much top the list of our food options. With vegan pie options now widely available and the classic pork pie going down a treat with Thatchers Rosé cider, it's a combination made in picnic paradise.
The perfect weather
Now we'd be lying if we said the perfect picnic weather was anything other than blue skies and glorious sunshine but this is the UK so you've got to come prepared. Rain jackets, blankets and sunscreen are all must haves for the perfect picnic. Even better is a picnic at a festival as you can lounge under the good weather but easily dash into a tent if the heavens open up for a shower. Our Foodies Festival dates across the UK feature just that and with dogs welcome at every location, the whole family can enjoy the perfect spring picnic this May.
The perfect entertainment
A solar powered radio is never a bad shout for a perfect picnic or a smartphone connected to an external speaker but what about a picnic watching some of the UK's best loved live acts within touching distance of your picnic blanket, cider and foodies set-up? Sounds almost too good to be true but that's exactly what we're bringing to Bristol this weekend.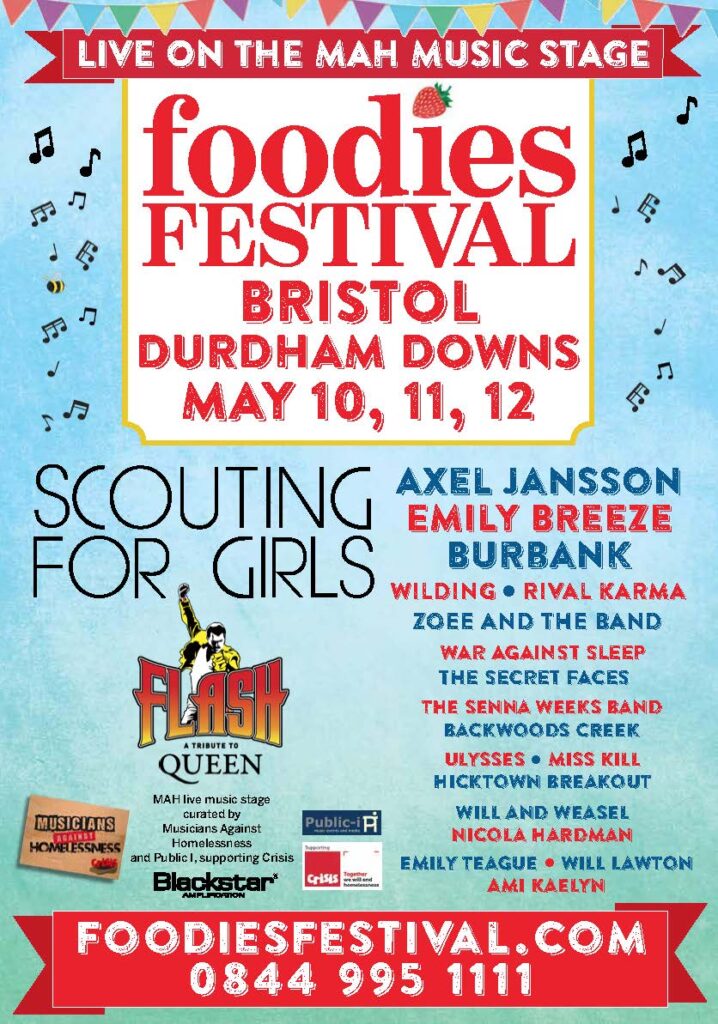 Enjoy 20% off Foodies Festival in Bristol with code BRISTOL20. 
Look out for the all new Thatchers Rosé Cider at Foodies Festival 2019.